The space, a former storage warehouse for a candy vending company, is being outfitted with a full kitchen.
From Philly.com:
Miss Rachel's Pantry is moving on up.
Almost exactly three years after opening the doors to her petite vegan kitchen on West Passyunk, Rachel Klein is relocating within South Philadelphia, to 1938 S. Chadwick St., less than three blocks away.
Set behind a baby-blue facade and glass-paned garage door, the location – just off 17th and McKean Streets – will provide an upgraded environment (and larger kitchen) for her Saturday night farmhouse-table dinners, plus allow her to set up a small retail market at front. It also will allow her to expand her off-premises catering.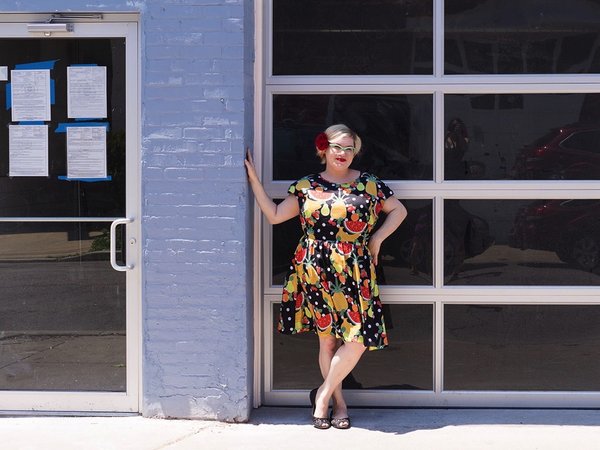 The space, a former storage warehouse for a candy vending company, is being outfitted with a full kitchen. When she reopens (late June is the target), Klein will resume her weekly communal dinners – six animal-free courses for $60, including tip – beneath a crystal chandelier at a reclaimed wood table surrounded by elegant, antiqued-bronze seats. At the market, grab-and-go selections will include sweet and savory pastries (those in search of vegan sticky buns are in luck), house-made cheeses (truffle-black pepper cultured cashew, tofu feta), soups, salads and spreads.
Most items will be well under $10. Tea and coffee will also be sold (each cup will come with an egg-free meringue), but Klein describes the drinks as an enhancement, not her focus: "We don't want to be a coffee shop." The market will be open 7 a.m. to 6 p.m. Friday, and 8 a.m. to 3 p.m. Saturday and Sunday.
As her business grew, Klein had been considering a move to East Passyunk, but high rents and complicated lease agreements had her rethinking.
She credits developer John Longacre – who owns the nearby South Philadelphia Tap Room and Point Breeze's American Sardine Bar – with suggesting the Pantry's new home.
While the neighborhood – known as Newbold – is still mostly residential, it has potential; at least two new (as yet unnamed) food and drink projects are slated to open there soon.
Read the entire article HERE.
Phase II of reNewbold, the cluster of LEED Platinum-certified townhomes on the former home of the Francis M. Drexel School, is now nearing completion. Aptly-named reNewbold II, the second phase of the wildly successful development in South Philadelphia added seven new row homes, two new condos, and one retail space at 16th and Moore.
LPMG Companies (who helped bring South Philly Taproom and Ultimo Coffee to fruition) helped get this project off the ground. The initial phase focused on the development of six units along Bancroft Street, each of which is now sold.
Phase II of the first LEED Platinum-certified development in South Philly broke ground in September 2014, after Phase I was completed and sold out. Row homes are three stories, each with three bedrooms, two baths, and finished basements. Condos are located above the retail space on the second and third floors. Priced from the mid $200s (Johnny McDonald of Onion Flats is serving as realtor to the project), reNewbold homes feature on-site parking, green roof decks with 360-degree city views, and private terraces off the master bedrooms. The homes are built with energy efficient appliances, lighting, HVAC, and water heater, low VOC materials, a rainwater harvesting system, and triple pane insulated windows to reduce utility costs by up to 60 percent. In fact, the monthly cost of utilities is expected to come in around $90.
Continue reading at Philly.Curbed.com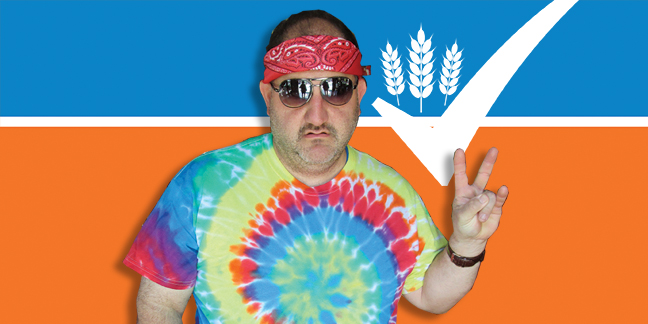 "Throughout the summer you can expect to see plenty of beer and different food trucks at the Point Breeze garden."
From PassyunkPost.com:
Just after telling you about the PHS pop-up garden coming to 9th and Wharton this summer, we have news about another pop-up beer garden coming to South Philly.
John Longacre, owner of American Sardine Bar and South Philadelphia Taproom, is transforming an empty lot at Point Breeze Avenue and Tasker Street to create a beer garden.
Continue reading here.