A plan to convert a historic midtown armory into a millennial-minded retail-residential complex was unanimously approved Tuesday by the Casino Reinvestment Development Authority board.
The plan by developer John Longacre, 42, impressed CRDA officials last month as a bold, privately funded bet on Atlantic City by a man with a track record of running popular businesses in Philadelphia.
"This is a pretty big residential plan here," said Board Vice Chairman Robert Mulcahy III before voting in favor of the project.
Longacre's attorney, Nick Talvacchia of Cooper Levenson, on Tuesday detailed the plan to convert Morris Guards Armory at 10 S. New York Ave. into 25 one- and two-bedroom apartments with first-floor retail space.
"We'd like to starting leasing out this summer," he said by phone Tuesday. "We are coming down there in a big way," said Longacre, who speaks with evangelical zeal about his plan to create a hip enclave in Atlantic City.
Continue reading at PressOfAtlanticCity.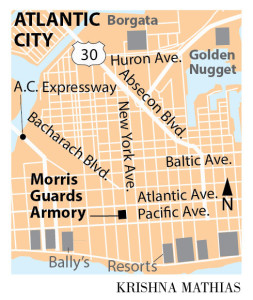 Since 2013, the American Sardine has been climbing the Foobooz "50 Best Bars in Philadelphia" list.That year the gastro pub landed at #4; in 2014 at #2. The new list is out and we are honored to be seated at the head of the table at #1.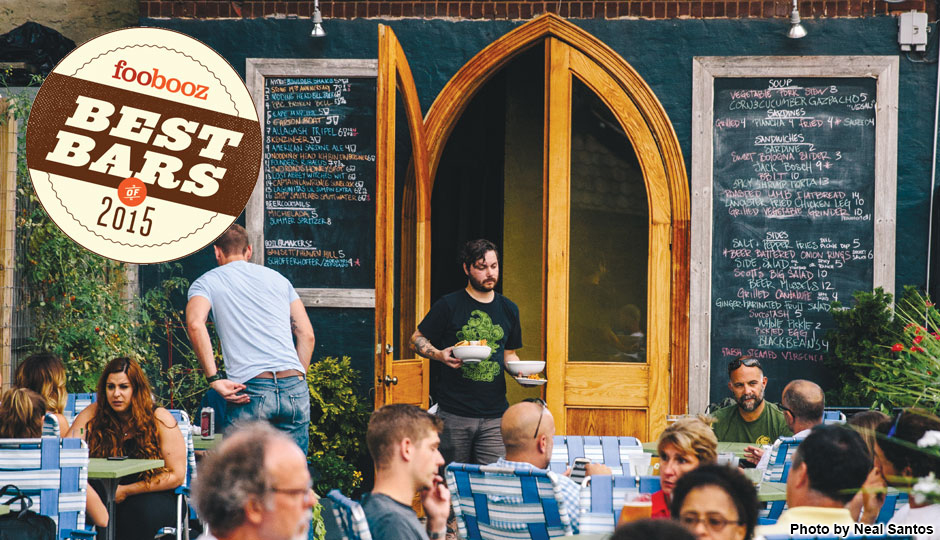 From Foobooz:
We reached out to bartenders, beer reps, booze writers and professional drinkers of all stripes, asked them to pick their most-loved bars in the area, added our own favorites, and then did a little cocktail-napkin math. A whole year's worth of drinking, and it all comes down to this: one list, 50 bars (in order of greatness) and no apologies. Bottoms up, Philly.
American Sardine Bar, Point Breeze
1. You only have to spend a night at the friendly side of the long, polished bar here to get why American Sardine Bar is the best in Philly. It's warm and welcoming, loud but convivial. They've got a great beer selection, bartenders who know you better the longer you sit, tasty sandwiches coming from the kitchen, frequent specials to keep things interesting. All that, and then there's also the backyard that's just as inviting and twice as cool as yours is ever going to be.
Check out what other great establishments made the list at PhillyMag.